Lower AWS Costs
with an Automated Solution
AWS Cost Optimization by Parquantix
---
Fully managed solution automatically calculates the lowest cost based on the optimal mix of all pricing models by AWS. Optimize your performance and capacity needs with the flexibility your business requires.
Reserved Instance Management
---
If you have predictable computing and database usage, reserving instances in advance can provide your business substantial savings compared to on-demand services alone.
Continuously monitor and analyze your AWS usage
Automatically reserve and optimize instances for Amazon Elastic Compute Cloud (EC2), Relational Database Service (RDS) and ElastiCache
Reduce costs with real-time procurement, management and reallocation of Reserved Instances (RIs) to match your usage
Ensure flexibility by selling unused RIs in the AWS Marketplace and recover costs
Optimization Through Savings Plans
---
Savings Plans offer a flexible discount in exchange for a commitment to use a specific dollar amount of compute usage per hour, over a one or three year period. Savings Plan discounts apply to any on-demand usage that is not covered by Reserved Instances.
Continuously track and analyze your EC2 usage
Procure, manage and apply Savings Plans to match your usage needs
Optimize instances for AWS Fargate serverless compute engine for containers
Apply Savings Plan discounts on top of RI discounts across your EC2 usage
Instance Upgrade Management
---
The latest generation instance types yield higher savings than older generations. Our automated solution upgrades and migrates all instance types to the latest versions in real time, as they are released by AWS.
Continuously track and analyze instance usage
Match current instance types with new generation instance releases
Upgrade instances without interrupting production
Sell older instances in the AWS Marketplace to recover costs
---
Our solution's dynamic algorithm calculates the optimal mix of AWS pricing models for maximum utilization and savings that match your usage needs and workloads.
You will enjoy the following benefits:
Pay no upfront fees for RIs and Savings Plans. For qualified customers Parquantix will pay the upfront fees and amortize the cost over their lifetime.
Never pay for unused RIs and outdated instance types for which an upgrade is available. Parquantix covers the hourly cost for any unused instance until it is sold or its usage resumes.
Enjoy the flexibility to quickly sell off instances that are not needed. Keep RIs for only as long as you need them, instead of being locked in to one or three-year contracts.
Save more with 3-year RIs and Savings Plans. Leveraging its large customer base, Parquantix is able to utilize longer term reservations to unlock higher savings.
'AWS granular pricing structure is complex; use of third-party cost management tools is highly recommended'
---
GARTNER, Magic Quadrant for Cloud Infrastructure as a Service, Worldwide,15 June 2017
Gartner recommends a cost
management solution for AWS
Privo optimizes AWS utilization with Parquantix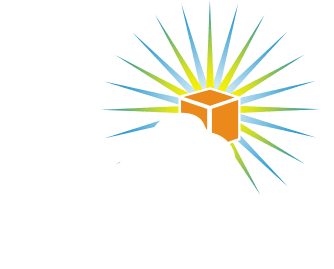 "Parquantix provides valuable advice and shares best practices on how to optimize our AWS deployments. Parquantix is our strategic partner for the long term."
---
Doug Heestand, Partner at Privo
Save up to 60% compared to on-demand rates
Parquantix ensures that your cloud deployment is accurately priced, properly sized and optimally utilized.
Advanced algorithms will calculate the optimal reservation mix to give your business maximum flexibility to grow.
Increase cloud performance & efficiency
Focus on managing your business
Managing the cost of your cloud usage is complex and requires constant attention. Let Parquantix manage and optimize your instances to save money on your AWS deployment.
Is your business located outside of US?
With Parquantix companies without a US bank account can gain access to the AWS Marketplace to sell RIs and recover costs.