Parquantix is a technology consulting company in Amazon Web Services. Our automated solution monitors and optimizes cloud compute and database usage with active procurement and management of Reserved Instances. Dynamically applying reservations to match actual usage, the solution significantly reduces the cost of deployments for companies on the AWS cloud platform.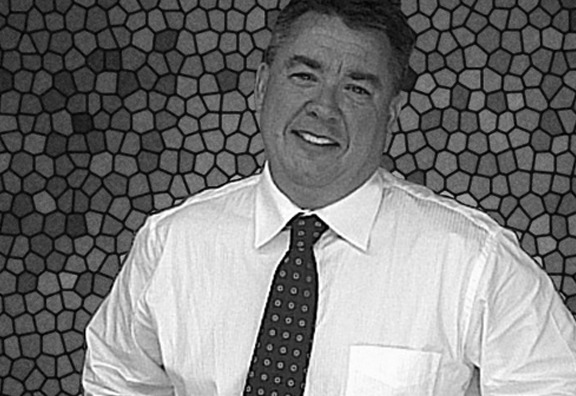 Jon Leach
Director of Technology and Product Development
Parquantix
Jon Leach possesses more than 20 years of experience as both a developer and business analyst with tools such as .NET, SQL Server, Javascript, Access and Excel. Before founding Parquantix, Jon worked as a technology consultant for clients such as PNC Bank and RE/MAX. He also worked at CSC, a global outsourcing company, advancing from developer to application services manager where he had overall responsibility for a portfolio of applications.
Jon has extensive work experience with a variety of industries including banking, real estate, finance and transportation. Jon holds a bachelor's degree in Applied Mathematics from Carnegie Mellon University.
Heidi Kamm
Director of Strategic Marketing and Business Development
Parquantix
Heidi Kamm is responsible for strategic business development efforts at Parquantix. She's also involved in marketing campaigns and works closely with Parquantix's partners.
Heidi brings a wealth of practical knowledge in strategic marketing, business development, sales operations, and channel management. Her blend of strategy, analytical, and creative capabilities makes her uniquely qualified to deliver measurable value to organizations.
Her work experience includes various sales operations, business development, and marketing positions in the field of healthcare, software, and HR consulting. Heidi has a bachelor's degree in marketing from the University of North Carolina at Wilmington.
Scott Mondore, Ph.D.
Director of Operations
Parquantix
Scott Mondore, Ph.D., has over 20 years of experience in the areas of strategy, measurement, customer experience, and analytics. He is also a co-founder and managing partner of Strategic Management Decisions (SMD), a SaaS company that provides analytics-driven talent management. Before starting Parquantix and SMD, Scott was the Corporate Strategy Director at Maersk, Inc. He also worked as an Organizational Effectiveness Leader at UPS, focusing on employee assessment and measurement, and as a consultant to large and small organizations in both the private and public sector.  
Scott is the co-author of "Investing in What Matters: Linking Employees to Business Outcomes" (SHRM, 2009) and "Business-Focused HR: 11 Processes to Drive Results" (SHRM, 2011). He holds a master's degree and doctorate in applied psychology from the University of Georgia.
Natalie Ollinger
Director of Marketing
Parquantix
Natalie Ollinger, director of marketing, manages and executes all of Parquantix's marketing efforts.  Well versed in all aspects of marketing, Natalie ensures Parquantix's website, collateral, webinars and email marketing meet the needs of Parquantix's clients.
Her work experience includes various marketing and project management positions in the fields of television and internet communications, real estate, healthcare, education, advertising, and HR consulting. Natalie has a bachelor's degree in marketing and advertising from the University of West Florida.
Trisha McGuire
Public Relations Consultant
Parquantix
Trisha McGuire, public relations consultant to Parquantix, is a seasoned public relations counselor with more than 15 years of experience in developing and managing B-2-B and consumer marketing programs in a variety of sectors including technology, construction, food, health, financial and consumer products.
She has worked in both the corporate and agency arenas gaining broad-based communications experience, specializing in a range of public relations and communications activities – everything from media relations, crisis communications, and product publicity to event planning and video/photography production. She also has specific expertise in writing and message strategy for multiple audiences and a wide array of materials.
During her career, she has translated business objectives into success for brands such as Campbell's soup, Dole Foods, General Electric, the California Almond Board, The American Cancer Society and the National Cancer Institute.  She has secured print, digital and broadcast placements that include The Today Show, Good Morning America and The Wall Street Journal.
She holds a B.A. in Journalism & Mass Communications, as well as Spanish, from the University of North Carolina at Chapel Hill and is currently a member of the Public Relations Society of America.